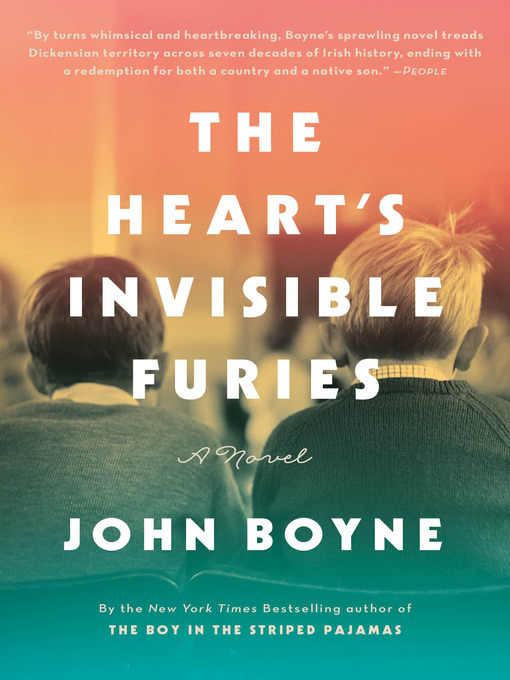 The Heart's Invisible Furies: A Novel by John Boyne
Cyril Avery is not a real Avery — or at least, that's what his adoptive parents tell him. And he never will be. But if he isn't a real Avery, then who is he?
Born out of wedlock to a teenage girl cast out from her rural Irish community and adopted by a well-to-do if eccentric Dublin couple via the intervention of a hunchbacked Redemptorist nun, Cyril is adrift in the world, anchored only tenuously by his heartfelt friendship with the infinitely more glamourous and dangerous Julian Woodbead. At the mercy of fortune and coincidence, he will spend a lifetime coming to know himself and where he came from – and over his many years, will struggle to discover an identity, a home, a country, and much more.
---
Less : A Novel by Andrew Sean Greer
Who says you can't run away from your problems? You are a failed novelist about to turn fifty. A wedding invitation arrives in the mail: your boyfriend of the past nine years is engaged to someone else. You can't say yes—it would be too awkward—and you can't say no—it would look like defeat. On your desk are a series of invitations to half-baked literary events around the world.
QUESTION: How do you arrange to skip town?
ANSWER: You accept them all.
What would possibly go wrong? Arthur Less will almost fall in love in Paris, almost fall to his death in Berlin, barely escape to a Moroccan ski chalet from a Saharan sandstorm, accidentally book himself as the (only) writer-in-residence at a Christian Retreat Center in Southern India, and encounter, on a desert island in the Arabian Sea, the last person on Earth he wants to face. Somewhere in there: he will turn fifty. Through it all, there is his first love. And there is his last. Because, despite all these mishaps, missteps, misunderstandings and mistakes, Less is, above all, a love story.
---
Lot: Stories by Bryan Washington