Lots of time on your hands? Looking for a new series to get into?  Start with one of these mystery series available on Hoopla!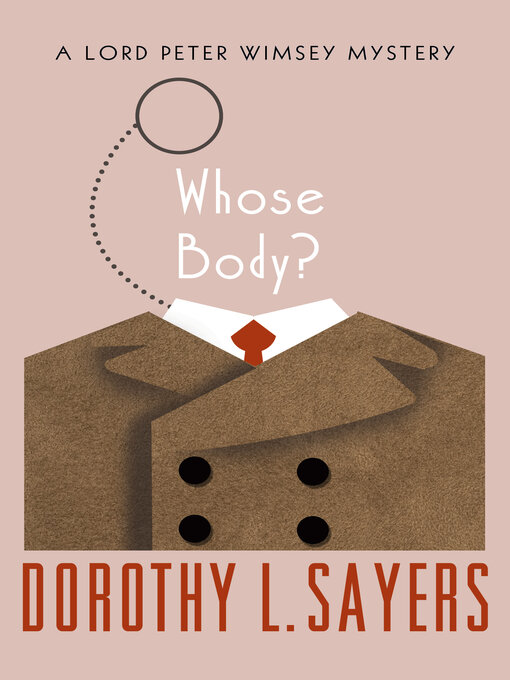 Lord Peter Wimsey series by Dorothy L. Sayers – start with Whose Body?
Written and set in the 1920s, this series stars the witty Lord Peter Wimsey.  After returning from the Great War, Lord Peter is asked for help when a man is discovered in his bathtub dressed only in his spectacles. Author Dorothy Sayers went on to write 10 more novels and many short stories following this very charming investigator. For a dash of romance, start with "Strong Poison," where Peter first meets Harriet Vane, his future wife.
---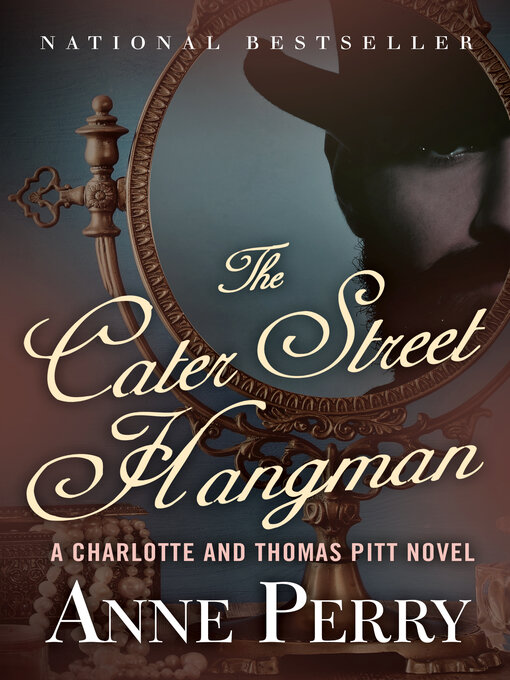 Charlotte & Thomas Pitt series by Anne Perry – start with The Cater Street Hangman
Thomas Pitt is a police inspector in Victorian London. Assigned to investigate a murder on Cater Street, he ends up meeting Charlotte Ellison, a daughter of the gentry. Despite their difference in class, which limits their interactions, they eventually work together to solve the murders. Future books showcase the team investigating more mysteries together, and eventually author Anne Perry went on to start a series involving their son.
---
Inspector Ian Rutledge series by Charles Todd – start with A Test of Wills 
Mother and son duo, who publish under the pseudonym Charles Todd, are eternal favorites among the historical mystery loving crowd. This series, starring Ian Rutledge, takes us to the time after World War I. Shell-shocked detective Rutledge finds his skill put to the test when investigating the murder of a popular army colonel. This series is sure to delight fans of other British procedural mysteries series like Elizabeth George, Jacqueline Winspear, and Ruth Rendell. This book is also one of Hoopla's Bonus Borrows.
---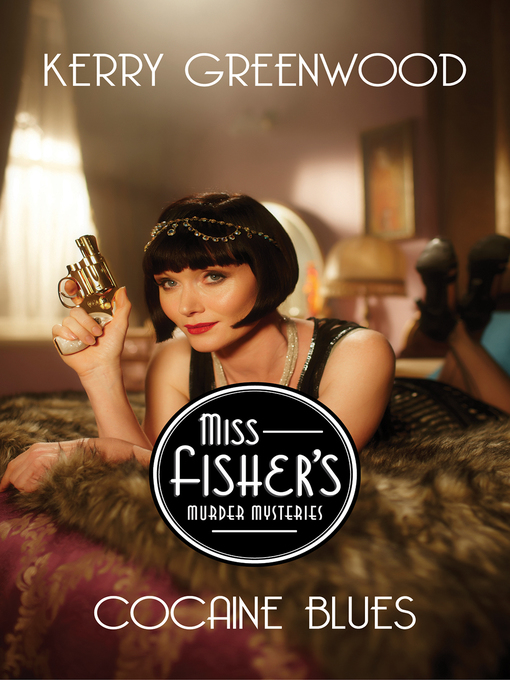 Phryne Fisher series by Kerry Greenwood – start with Cocaine Blues
Phyrne Fisher is not your typical detective. After helping to solve a case of missing jewelry, Phyrne is tasked with traveling to Australia to keep an eye on the daughter of a Colonel. Bored with the activities of high society, she decides to accept.  In between shopping and flirting, she always manages to solve her case. Eventually settling down in Melbourne, Phyrne goes on to star in 20 novels. 
If you like the books, check out the TV series! — Miss Fisher's Murder Mysteries – Season 1
---
Chronicles of Brother Cadfael by Ellis Peters – start with A Morbid Taste for Bones
For fans of less recent history, check out the Cadfael Chronicles. This series of 21 novels follows this Benedictine monk as he aids the law in solving murders. Coming from the crusades, this former soldier must use his former skills to sleuth out the true villains during the Anarchy period in England. Written in 1977, Ellis Peters is sometimes credited with creating the historical mystery label.
---