Try some of these fiction titles from our collection!
---
SORRY FOR YOUR TROUBLE by Richard Ford
In Sorry for Your Trouble, Pulitzer Prize winner and New York Times-bestselling author Richard Ford enacts a stunning meditation on memory, love and loss. Typically rich with Ford's emotional lucidity and lyrical precision, Sorry for Your Trouble is a memorable collection from one of our greatest writers.
---
UNDER OCCUPATION by Alan Furst
Occupied Paris, 1942. Just before he dies, a man being chased by the Gestapo hands off a strange-looking document to the unsuspecting novelist Paul Ricard. It looks like a blueprint of a part for a military weapon, one that might have important information for the Allied forces. Ricard realizes he must try to get the diagram into the hands of members of the resistance network.
---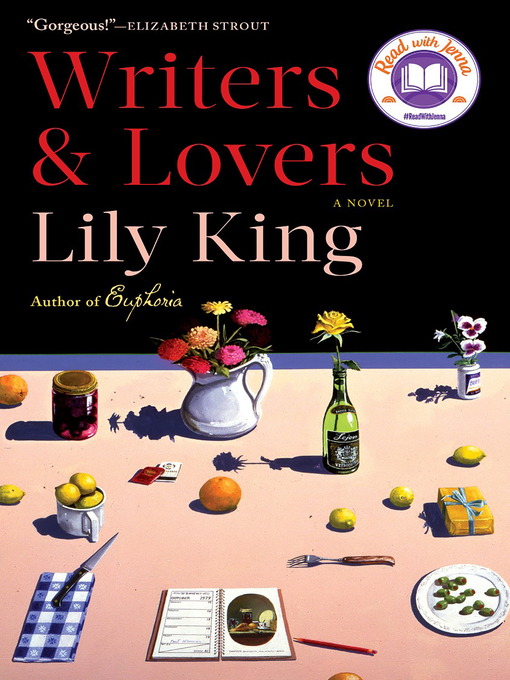 WRITERS AND LOVERS by Lily King
Blindsided by her mother's sudden death, and wrecked by a recent love affair, Casey Peabody has arrived in Massachusetts in the summer of 1997 without a plan. Her mail consists of wedding invitations and final notices from debt collectors. A former child golf prodigy, she now waits tables in Harvard Square and rents a tiny, moldy room at the side of a garage where she works on the novel she's been writing for six years. At thirty-one, Casey is still clutching onto something nearly all her old friends have let go of: the determination to live a creative life.
---
THE GLASS HOTEL by Emily St. John Mandel
Vincent is a bartender at the Hotel Caiette, a five-star lodging on the northernmost tip of Vancouver Island. On the night she meets Jonathan Alkaitis, a hooded figure scrawls a message on the lobby's glass wall: Why don't you swallow broken glass. High above Manhattan, a greater crime is committed: Alkaitis's billion-dollar business is really nothing more than a game of smoke and mirrors. When his scheme collapses, it obliterates countless fortunes and devastates lives. Vincent, who had been posing as Jonathan's wife, walks away into the night.
---
THE SILENT PATIENT by Alex Michaelides
Alicia Berenson's life is seemingly perfect. A famous painter married to an in-demand fashion photographer, she lives in a grand house with big windows overlooking a park in one of London's most desirable areas. One evening her husband Gabriel returns home late from a fashion shoot, and Alicia shoots him five times in the face, and then never speaks another word.
---
SUCH A FUN AGE by Kiley Reid
Alix Chamberlain is a woman who gets what she wants and has made a living, with her confidence-driven brand, showing other women how to do the same. So she is shocked when her babysitter, Emira Tucker, is confronted while watching the Chamberlains' toddler one night, walking the aisles of their local high-end supermarket. The store's security guard, seeing a young black woman out late with a white child, accuses Emira of kidnapping two-year-old Briar. A small crowd gathers, a bystander films everything, and Emira is furious and humiliated. Alix resolves to make things right.
---
THE LOOK ALIKE by Erica Spindler
Sienna Scott grew up in the dark shadow of her mother's paranoid delusions. Now, she's returned home to confront her past and the unsolved murder that altered the course of her life. In her mother's shuttered house, an old fear that has haunted Sienna for years rears its ugly head―that it was she who had been the killer's target that night. And now, with it, a new fear―that the killer not only intended to remedy his past mistake―he's already begun. But are these fears any different from the ones that torment her mother?
---
MURDER ON PLEASANT AVENUE by Victoria Thompson
A young woman is missing in the upper Manhattan neighborhood called Italian Harlem, and everyone knows who's responsible—the Black Hand, a notorious group known for terrorizing their own community with violence and kidnappings. Gino and Frank set out to learn more about the disreputable gang and soon find a lead: a saloon-owning gangster named Nunzio Esposito.
---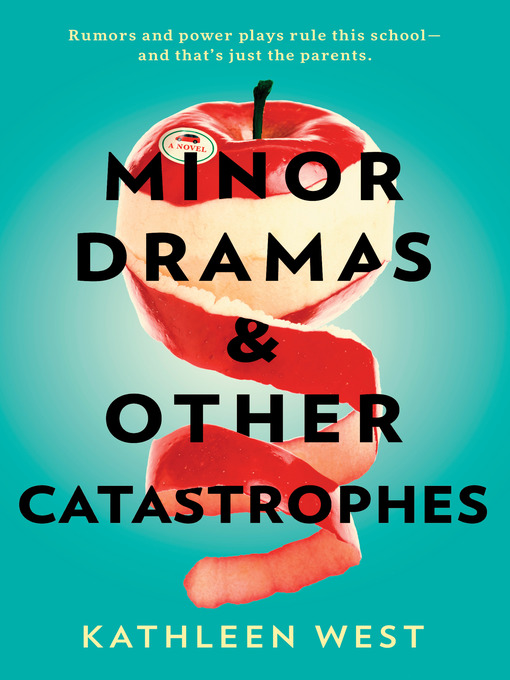 MINOR DRAMAS AND OTHER CATASTROPHES by Kathleen West
When a devoted teacher comes under pressure for her progressive curriculum and a helicopter mom goes viral on social media, two women at odds with each other find themselves in similar predicaments, having to battle back from certain social ruin.
---
DARLING ROSE GOLD by Stephanie Wrobel
For the first eighteen years of her life, Rose Gold Watts believed she was seriously ill. She was allergic to everything, used a wheelchair and practically lived at the hospital. Neighbors did all they could, holding fundraisers and offering shoulders to cry on, but no matter how many doctors, tests, or surgeries, no one could figure out what was wrong with Rose Gold. Turns out her mom, Patty Watts, was just a really good liar.