More books from our collection with great reviews in the comment sections!
---
"Different in a positive way.  There is an always present sadness."
ANDREW'S BRAIN by E.L. Doctorow
Speaking from an unknown place and to an unknown interlocutor, Andrew is thinking, Andrew is talking, Andrew is telling the story of his life, his loves, and the tragedies that have led him to this place and point in time. And as he confesses, peeling back the layers of his strange story, we are led to question what we know about truth and memory, brain and mind, personality and fate, about one another and ourselves.
---
"A wonderful overview of 20th century America told by a charming narrator.  MUST READ!"
"Beautifully written but such a waste of two extraordinary men!  They could have given much to the world."
HOMER & LANGLEY by E.L. Doctorow
NAMED ONE OF THE BEST BOOKS OF THE YEAR BY THE SAN FRANCISCO CHRONICLE, THE CHICAGO TRIBUNE, THE ST. LOUIS POST-DISPATCH, THE KANSAS CITY STAR, AND BOOKLIST
Homer and Langley Collyer are brothers—the one blind and deeply intuitive, the other damaged into madness, or perhaps greatness, by mustard gas in the Great War. They live as recluses in their once grand Fifth Avenue mansion, scavenging the city streets for things they think they can use, hoarding the daily newspapers as research for Langley's proposed dateless newspaper whose reportage will be as prophecy.
---
"I love this series."
"A most wonderful tale!"
"Delightful!"
"A very good read!  Most enjoyable."
THE SLAYERS OF SETH by P.C. Doherty
Lord Amerotke, Pharaoh's Chief Judge, is already in the middle of a murder case when it seems that there is another grave murder to investigate.
---
"A remarkable, powerful story.  An amazing first novel.  4 stars."
"Hard to put down.  5 stars."
"Very enjoyable, well researched."
"Yes!  Excellent; powerful."
THE DEATH'S HEAD CHESS CLUB by John Donoghue
The Death's Head Chess Club is the fictional account of a Nazi SS officer (Paul Meissner) and a French Jewish prisoner (Emil Clément) whose lives become intertwined in Auschwitz and later.
---
"Take care of yourself, Mr. Dunn.  NEED the sequel.  Excellent!"
ACT OF BETRAYAL  by Matthew Dunn
Three years ago, intelligence officer Will Cochrane was brought in by a Delta Force colonel to eliminate a terrorist financier in Berlin. Cochrane executed the target and slipped away, never meeting the other members of the team. But when the mission was over, the colonel vanished and hasn't been heard from since.
---
"A very good read!  The best of Dunning!"
THE BOOKMAN'S WAKE by John Dunning
Denver cop-turned-bookdealer Cliff Janeway is lured by an enterprising fellow ex-policeman into going to Seattle to bring back a fugitive wanted for assault, burglary, and the possible theft of a priceless edition of Edgar Allan Poe's "The Raven." The bail jumper turns out to be a vulnerable young woman calling herself Eleanor Rigby, who is also a gifted book finder.
---
"Great book!  Couldn't put it down!"
"Good read & page turner!"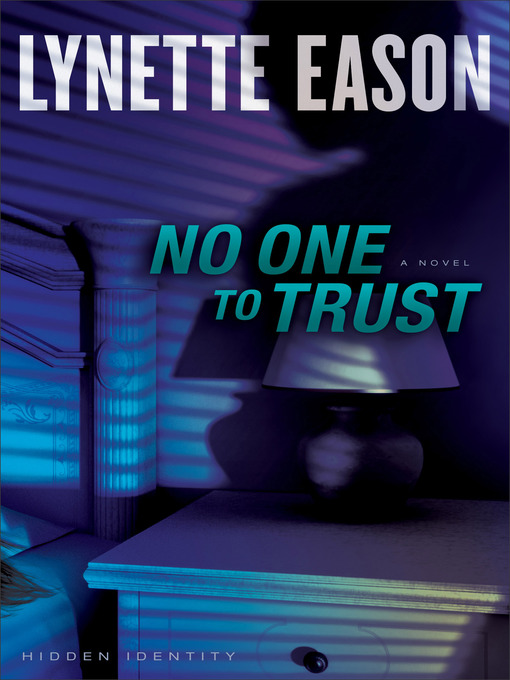 NO ONE TO TRUST by Lynette Eason
Summer Abernathy wakes up one morning to find her husband missing, three men in her home intent on finding him, and the life she's been living based on a lie.
---
"Black Country. Black book.  Everything bad.  5 stars."
THE BLACK COUNTRY by Alex Grecian
The British Midlands. Inhabitants call it the "Black Country"—and with good reason. Bad things happen there.
---
"Good read!"
"Very good update of Clancy's style."
TOM CLANCY FULL FORCE AND EFFECT by Mark Greaney
A North Korean ICBM crashes into the Sea of Japan. A veteran CIA officer is murdered in Ho Chi Minh City. A package of forged documents goes missing. The pieces are there, but assembling the puzzle will cost Jack Ryan, Jr., and his fellow Campus agents precious time.
---
"5 stars!"
"Good involved plot – surprise ending.  5 stars."
DARKNESS VISIBLE by J.M. Gregson
When small-time drug dealer Darren Chivers narrowly escapes a police arrest, he begins to develop a different sort of criminal activity. Blackmail proves lucrative, but ultimately lethal.
---
"Interesting.  Good story."
"4 stars.  Another great Matt Royal tale."
"Full of killings and plot twists."
"4 ½ stars."
The quiet of Longboat Key, Florida, is shattered when an old man is shot to death and his murderer is killed while fleeing the police. Strange documents in German and Arabic are found in the killer's car then an old friend of the murdered man disappears.
---
"4 stars.  Excellent!"
"Very good."
MONDAY MORNINGS by Sanjay Gupta
Every time surgeons operate, they're betting their skills are better than the brain tumor, the faulty heart valve, the fractured femur. Sometimes, they're wrong.