It's Halloween weekend! If binge-watching a whole bunch of scary movies is in your plans for the weekend, Hoopla has you covered. From haunted houses and supernatural thrillers to spooky classics, there's a shriek-inducing flick for every horror movie fan.
Hoopla is a free streaming service for all library card holders! Get movies, music, books & more. Find out how to get started here.
---

See the whole collection here.
A family moves into the mansion to act as caretakers, but when a malevolent force abducts their daughter they discover why the house deserves its reputation as one of the most haunted places in America.
---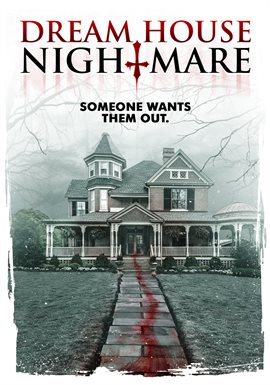 Based on a true story, a young couple finally buys their dream house in an upwardly mobile suburb of New Orleans. Unfortunately, they have outbid Madison, the mother of a special-needs daughter, who believes the home to be the answer to her family's troubles. Now, Madison obsessively torments the couple, trying to force them out. As the frightening ordeals only get worse, the couple must find a way to protect themselves and their new home.
---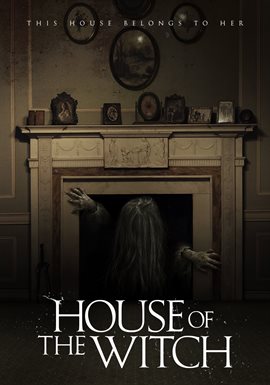 A group of kids dare to have a party in the abandoned, haunted house at the edge of town. The night takes a terrifying turn when the kids discover they're trapped inside by an evil witch. Will they all meet their fate before the night ends?
---
An old man and his sister are concealing a terrible secret from their adopted teen daughter, concerning a hidden abandon farmhouse, located deep in the woods.
---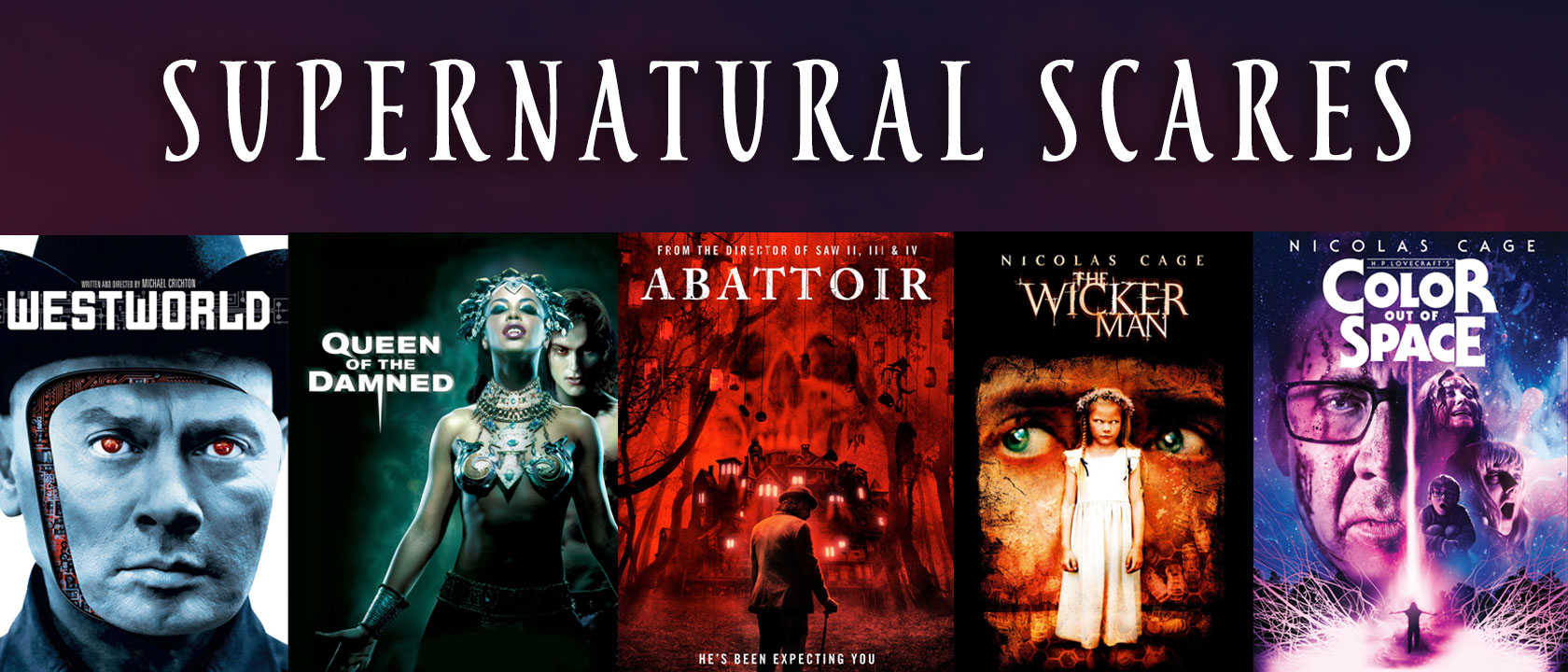 See the whole collection here.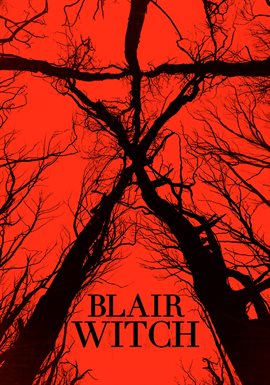 It's been 20 years since James's sister and her two friends vanished into the Black Hills Forest in Maryland while researching the legend of the Blair Witch, leaving a trail of theories and suspicions in their wake.
---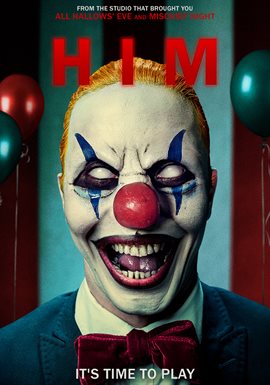 When a group of paranormal investigators decide to spend the night at an infamous haunted warehouse to determine if the legends are true, they are stalked by a horrifying clown.
---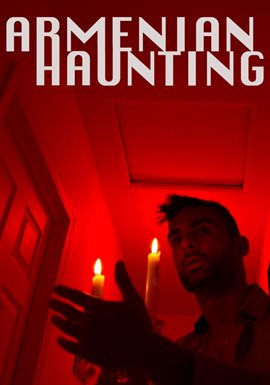 An Armenian-American journalist turns into an unwilling ghost hunter while researching the sudden deaths in her family and their connection to a paranormal mystery.
---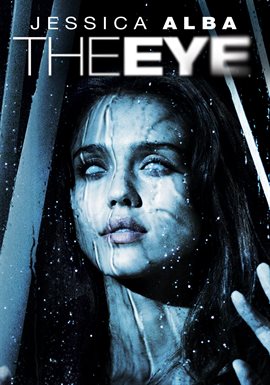 A blind girl receives a cornea transplant so that she is able to see again. However, she gets more than she bargains for when she realizes she can see disturbing ghosts.
---
A family mourns the loss of a child that has been eaten by a hideous monster living in the local Han River…until they find that she is still alive and living inside the sewer! Bonus features include deleted scenes and a gag reel.
---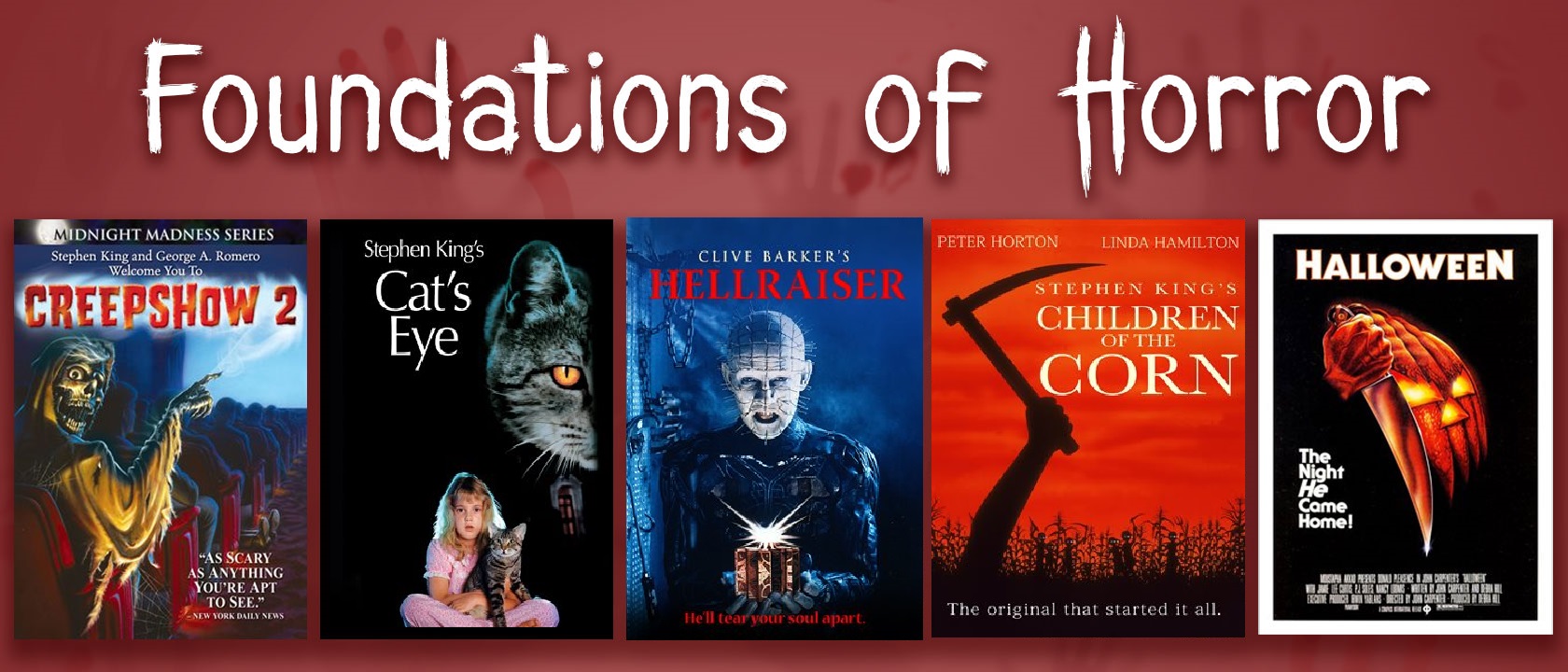 See the whole collection here.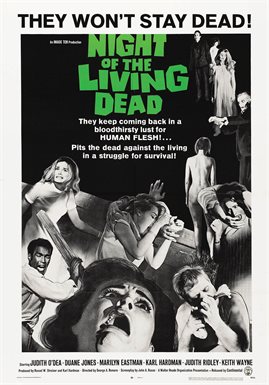 A Pittsburgh classic
Night of the Living Dead opens with chaos-the brains of the recently deceased have become mysteriously reanimated, causing the dead to rise and feed on human flesh. While visiting their father's grave, Barbra (Judith O'Dea) and her brother Johnny (Russell Streiner) are attacked by a strange shuffling man. Barbra runs into a farmhouse where she encounters Ben (Duane Jones), and they must find a way to save themselves from the horde of zombies. Hailed as one of the most influential horror films of all time, George Romero's Night of the Living Dead is inspirational, thought-provoking, and, most importantly, terrifying!
---
A millionaire offers ten thousand dollars to five people if they last all night trapped in the haunted house he rented for the party he's throwing for his fourth wife. When you consider that the millionaire is played by Vincent Price and that the film is directed by Schlock master William Castle, you can bet that everyone's in for a long, bumpy night! This super shocker of the century was a smash hit upon its 1959 release. For architecture buffs, the home used for the exteriors of the haunted house was actually designed by Frank Lloyd Wright and built in 1924!
---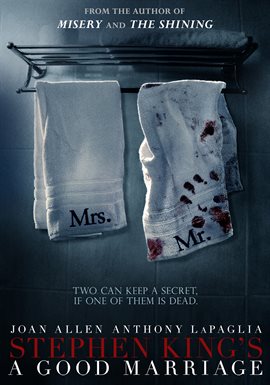 Stephen King's A Good Marriage
With a serial killer on the loose and a stranger stalking her family, a dedicated wife unveils a sinister secret about her husband that threatens their marriage, and their lives.
---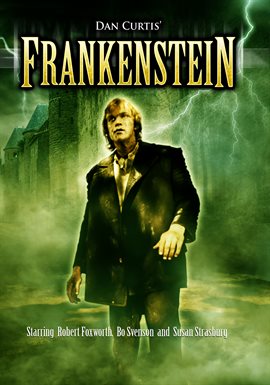 Fiercely devoted to the theories of extending and creating human life, scientist Victor Frankenstein and his assistants have secretly assembled an artificial man with human parts stolen from graves. Once he is brought to life, the enormous creature exhibits a child-like innocence. Unaware of his superhuman strength and frightful appearance, the Giant becomes hostile and demands that Victor create him a mate.