Audiobooks have had somewhat of a renaissance in the past ten years, especially since the development of streaming audiobooks through library resources like Overdrive. Typically read by either the author or a voice actor, some books are able to secure some major star power for their audiobook narration. Here are some spectacular works of fiction narrated by Hollywood's best and brightest actors.
Note: this list does not include audiobooks of celebrity memoirs, which are almost always narrated by the celebrity (as they are also the author of the book).
The Great Gatsby by F. Scott Fitzgerald, read by Jake Gyllenhaal
F. Scott Fitzgerald's classic is beloved by many for its smart commentary on wealth and 1920's aesthetic, and the recent Leonardo DiCaprio adaptation ensured that people were buzzing about this book once again. However, what many don't know is that Jake Gyllenhaal, famous for his many roles in films such as The Day After Tomorrow, Zodiac, Donnie Darko, and Brokeback Mountain, narrated an audiobook version of the novel.
---
Murder on the Orient Express by Agatha Christie, read by Sir Kenneth Branagh
Kenneth Branagh, whose filmography includes roles such as Hamlet in Hamlet (along with a role in just about every Shakespeare adaptation you can imagine), Gilderoy Lockhart of Harry Potter and the Chamber of Secrets, and Hercule Poirot in the recent film adaptation of this book, lends his voice to Agatha Christie once more, this time playing all of the characters in her famous mystery.
---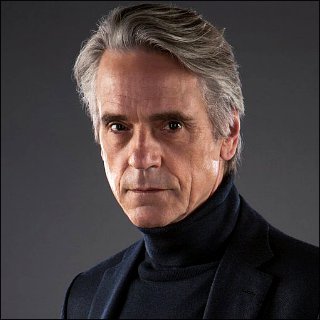 Lolita by Vladimir Nabokov, read by Jeremy Irons
Vladimir Nabokov's infamous tale of an adult man falling in love with a young girl is notoriously problematic, but is still considered one of the best novels of the twentieth century all the same. Award-winning film and stage actor Jeremy Irons—currently playing Batman's butler, Alfred, in the current run of the DC cinematic universe—narrates this disturbing story. He also played the part of the main character, Humbert Humbert, in the 1997 film adaptation.
---
Go Set a Watchman by Harper Lee, read by Reese Witherspoon
Though she originally gained worldwide recognition for her role as Elle Woods in Legally Blonde, actress Reese Witherspoon has made quite the career for herself, from winning a Best Actress Oscar to directing to starting her own book club. After Harper Lee's release of this sequel to her classic To Kill a Mockingbird, Witherspoon takes on the responsibility of narrating the important novel with grace.
---
The Sun Also Rises by Ernest Hemingway, read by William Hurt
William Hurt, known for his starring roles in the films Kiss of the Spider Woman, Broadcast News, Children of a Lesser God, and A History of Violence, brings life to this Hemingway classic about the disillusionment and struggles of the survivors of World War I's "lost generation." After listening to Hurt's touching narration, it's no wonder he was nominated for four Academy Awards, winning one for Best Actor.
---
On Such a Full Sea by Chang-rae Lee, read by BD Wong
Though he played an important role in both the Jurassic Park series and its sequel series Jurassic World, BD Wong is typically known for his work on television shows Law and Order: SVU and Mr. Robot. In Change-rae Lee's On Such a Full Sea, BD Wong narrates the journey of Fan, a woman living in a dystopian future America, as she leaves the safety of her settlement in order to find and hopefully rescue the man she loves.
---
The Brief Wondrous Life of Oscar Wao by Junot Díaz, read by Lin-Manuel Miranda
What do Lin-Manuel Miranda and The Brief Wondrous Life of Oscar Wao have in common? They're both award-winners. Miranda, the mind and voice behind the Broadway sensation Hamilton, is proud owner of an Emmy, a Pulitzer Prize, three Grammy awards, and three Tony awards. Meanwhile, Junot Díaz's novel won both the Pulitzer Prize and the National Book Award.
---
Pet Sematary by Stephen King, read by Michael C. Hall
Michael C. Hall has quite a few notable roles on his filmography, but he is perhaps best known for playing the titular serial-killer-turned-vigilante Dexter from the award-winning Showtime series Dexter. Here, he provides the voices for all of the characters in the first ever unabridged audio adaptation of one of Stephen King's most chilling novels, about a family that slowly but surely is plagued by death.
---
The Bell Jar by Sylvia Plath, read by Maggie Gyllenhaal
Currently receiving critical acclaim for her performance on HBO's The Deuce, Maggie Gyllenhaal has also starred in hit movies such as The Dark Knight, Donnie Darko, and Stranger Than Fiction. Gyllenhaal's acting chops provide for an emotional, raw reading of the famous story of Sylvia Plath's Esther Greenwood, a woman who finds herself struggling to adapt in society and suffering from severe mental illness.
---
The Old Man and the Sea by Ernest Hemingway, read by Donald Sutherland
Known by younger audiences as the tyrannical President Snow from the Hunger Games movies, actor Donald Sutherland has an incredible filmography that includes titles like M*A*S*H, The Dirty Dozen, and Invasion of the Body Snatchers. Looking at his previous roles, it seems obvious that he would be the best pick to narrate Ernest Hemingway's classic tale of an aging fisherman.
---
Heartburn by Nora Ephron, read by Meryl Streep
It feels almost silly to try to describe Meryl Streep, as her acting credits are so numerous that her thirty-one Golden Globe nominations (and eight wins) seem like a given. Whether playing the cold-hearted Miranda Priestly in The Devil Wears Prada or the tormented Sophie of Sophie's Choice, Meryl Streep brings grace and poise to every role, and the same can be said of her narration for Nora Ephron's autobiographical novel about her second marriage.
---
The Odyssey by Homer, read by Sir Ian McKellen
Ian McKellen's role of Gandalf in the Lord of the Rings films made him a cultural icon, along with his role of Magneto in the X-Men films and long performance history as a Shakespearean actor. His ability to carry an adventure translates perfectly to narration, where he reads Homer's epic tale of Odysseus as he returns home from the Trojan war. McKellen's talents speak for themselves, but we insist: you shall not skip this one.
---
Fall of Giants by Ken Follett, read by Dan Stevens
Dan Stevens, star of Disney's live-action Beauty and the Beast and the television series Legion and Downton Abbey, expertly tells the tale of this Ken Follett epic, centered around the lives of five families as they navigate England in the time before, during, and after the Great War. Stevens is no stranger to audiobooks, and also narrates two of Agatha Christie's most famous novels: And Then There Were None and Murder on the Orient Express.
---
Lincoln in the Bardo by George Saunders, read by various celebrities
Lincoln in the Bardo's audiobook has such a star-studded cast that focusing on just one actor would do it a disservice. The supernatural story about the spectral inhabitants of a graveyard after the death of Abraham Lincoln's son features voices from actors such as David Sedaris, Nick Offerman, Don Cheadle, Jeffrey Tambor, Susan Sarandon, Bill Hader, Rainn Wilson, Julianne Moore, Ben Stiller, Lena Dunham, and more.
---
The Snow Queen by Michael Cunningham, read by Claire Danes

Claire Danes, known for her roles in films like Stardust and Romeo + Juliet and her starring role in Showtime's hit series Homeland, has been acclaimed by critics for her ability to portray raw emotion on the screen. Her narration of Michael Cunningham's The Snow Queen showcases her mastery over her craft, as she tells the story of a pair of brothers both changed greatly by love, loss, drugs, and illness.
---
Miss Pettigrew Lives for a Day by Winifred Watson, read by Frances McDormand
Frances McDormand recently received widespread acclaim for her Oscar-winning performance in Three Billboards Outside Ebbing, Missouri, but back in 2008 she starred as the title character in the film adaptation of Winifred Watson's novel. After starring in the film, McDormand also provided a narration for the book's audio adaptation.
---
The Things They Carried by Tim O'Brien, read by Bryan Cranston
Bryan Cranston has been involved in quite a few projects, but his most popular role so far has been that of Walter White in the AMC drama Breaking Bad (though I would argue that his role of Hal in Malcolm in the Middle is just as iconic). Having both comedic and dramatic prowess, Cranston expertly narrates Tim O'Brien's classic short story collection about a platoon of American soldiers in the Vietnam War.