Now is the time to finally check off some of the classic titles that have been lingering on your to-read list. Need some suggestions? Try these tried and true titles:
---
Fahrenheit 451 by Ray Bradbury
Guy Montag is a fireman. His job is to destroy the most illegal of commodities, the printed book, along with the houses in which they are hidden. Montag never questions the destruction and ruin his actions produce, returning each day to his bland life and wife, Mildred, who spends all day with her television "family." But when he meets an eccentric young neighbor, Clarisse, who introduces him to a past where people didn't live in fear and to a present where one sees the world through the ideas in books instead of the mindless chatter of television, Montag begins to question everything he has ever known.
Midnight in the Garden of Good and Evil : a Savannah story by John Berendt
Shots rang out in Savannah's grandest mansion in the misty, early morning hours of May 2, 1981. Was it murder or self-defense? For nearly a decade, the shooting and its aftermath reverberated throughout this hauntingly beautiful city of moss-hung oaks and shaded squares. John Berendt's sharply observed, suspenseful, and witty narrative reads like a thoroughly engrossing novel, and yet it is a work of nonfiction. Berendt skillfully interweaves a hugely entertaining first-person account of life in this isolated remnant of the Old South with the unpredictable twists and turns of a landmark murder case.
Life of Pi by Yann Martel
Life of Pi is at once a realistic, rousing adventure and a meta-tale of survival that explores the redemptive power of storytelling and the transformative nature of fiction. Pi Patel is an unusual boy. The son of a zookeeper, he has an encyclopedic knowledge of animal behavior, a fervent love of stories, and practices not only his native Hinduism, but also Christianity and Islam. When Pi is sixteen, his family emigrates from India to North America aboard a Japanese cargo ship, along with their zoo animals bound for new homes. The ship sinks. Pi finds himself alone in a lifeboat, his only companions a hyena, an orangutan, a wounded zebra, and Richard Parker, a 450-pound Bengal tiger. Soon the tiger has dispatched all but Pi, whose fear, knowledge, and cunning allow him to coexist with Richard Parker for 227 days lost at sea. When they finally reach the coast of Mexico, Richard Parker flees to the jungle, never to be seen again. The Japanese authorities who interrogate Pi refuse to believe his story and press him to tell them "the truth." After hours of coercion, Pi tells a second story, a story much less fantastical, much more conventional-but is it more true?
A Tree Grows in Brooklyn by Betty Smith
From the moment she entered the world, Francie Nolan needed to be made of stern stuff, for growing up in the Williamsburg slums of Brooklyn, New York demanded fortitude, precocity, and strength of spirit. Often scorned by neighbors for her family's erratic and eccentric behavior–such as her father Johnny's taste for alcohol and Aunt Sissy's habit of marrying serially without the formality of divorce–no one, least of all Francie, could say that the Nolans' life lacked drama. By turns overwhelming, heartbreaking, and uplifting, the Nolans' daily experiences are raw with honestly and tenderly threaded with family connectedness. Betty Smith has, in the pages of A Tree Grows in Brooklyn, captured the joys of humble Williamsburg life.
The Color Purple by Alice Walker
The Color Purple depicts the lives of African American women in early twentieth-century rural Georgia. Separated as girls, sisters Celie and Nettie sustain their loyalty to and hope in each other across time, distance and silence. Through a series of letters spanning twenty years, first from Celie to God, then the sisters to each other despite the unknown, the novel draws readers into its rich and memorable portrayals of Celie, Nettie, Shug Avery and Sofia and their experience. The Color Purple broke the silence around domestic and sexual abuse, narrating the lives of women through their pain and struggle, companionship and growth, resilience and bravery. Deeply compassionate and beautifully imagined, Alice Walker's epic carries readers on a spirit-affirming journey towards redemption and love.
War and Peace by Leo Tolstoy
War and Peace centers broadly on Napoleon's invasion of Russia in 1812 and follows three of the best-known characters in literature: Pierre Bezukhov, the illegitimate son of a count who is fighting for his inheritance and yearning for spiritual fulfillment; Prince Andrei Bolkonsky, who leaves behind his family to fight in the war against Napoleon; and Natasha Rostov, the beautiful young daughter of a nobleman, who intrigues both men. As Napoleon's army invades, Tolstoy vividly follows characters from diverse backgrounds-peasants and nobility, civilians and soldiers-as they struggle with the problems unique to their era, their history, and their culture. And as the novel progresses, these characters transcend their specificity, becoming some of the most moving-and human-figures in world literature.
The Road by Cormac McCarthy
The Road is the profoundly moving story of a journey. It boldly imagines a future in which no hope remains, but in which the father and his son, "each the other's world entire," are sustained by love. Awesome in the totality of its vision, it is an unflinching meditation on the worst and the best that we are capable of: ultimate destructiveness, desperate tenacity, and the tenderness that keeps two people alive in the face of total devastation.
The Catcher in the Rye by J. D. Salinger
"If you really want to hear about it, the first thing you'll probably want to know is where I was born, and what my lousy childhood was like, and how my parents were occupied and all before they had me, and all that David Copperfield kind of crap, but I don't feel like going into it, if you want to know the truth."
The hero-narrator of The Catcher in the Rye is an ancient child of sixteen, a native New Yorker named Holden Caufield. Through circumstances that tend to preclude adult, secondhand description, he leaves his prep school in Pennsylvania and goes underground in New York City for three days.
Persepolis by Marjane Satrapi
Persepolis paints an unforgettable portrait of daily life in Iran and of the bewildering contradictions between home life and public life. Marjane's child's-eye view of dethroned emperors, state-sanctioned whippings, and heroes of the revolution allows us to learn as she does the history of this fascinating country and of her own extraordinary family. Intensely personal, profoundly political, and wholly original, Persepolis is at once a story of growing up and a reminder of the human cost of war and political repression. It shows how we carry on, with laughter and tears, in the face of absurdity. And, finally, it introduces us to an irresistible little girl with whom we cannot help but fall in love.
1984 by George Orwell
A startling and haunting novel, 1984 creates an imaginary world that is completely convincing from start to finish. No one can deny the novel's hold on the imaginations of whole generations, or the power of its admonitions–a power that seems to grow, not lessen, with the passage of time. Written more than 70 years ago, 1984 was George Orwell's chilling prophecy about the future. And while 1984 has come and gone, his dystopian vision of a government that will do anything to control the narrative is timelier than ever…
Great Expectations by Charles Dickens
Pip doesn't expect much from life . . . His sister makes it clear that her orphaned little brother is nothing but a burden on her. But suddenly things begin to change. Pip's narrow existence is blown apart when he finds an escaped criminal, is summoned to visit a mysterious old woman and meets the icy beauty Estella. Most astoundingly of all, an anonymous person gives him money to begin a new life in London. Are these events as random as they seem? Or does Pip's fate hang on a series of coincidences he could never have expected?
Catch 22 by Joseph Heller
Black humor permeates a savage, often raunchy attack on war in which a World War II flier tries to convince his comrades that he is insane so he will be relieved of duty. Catch-22 is a microcosm of the twentieth-century world as it might look to someone dangerously sane. It is a novel that lives and moves and grows with astonishing power and vitality. It is both humorously funny and strangely affecting, while being totally original.
Middlemarch by George Eliot
Displays George Eliot's imaginative understanding and intelligent perception of Victorian provincial life through her subtle portrayal of middle class characters. Middlemarch is a recognized masterpiece that explores the complex social world of nineteenth-century England. It is concerned with the lives of several ordinary people, albeit ones with high social standing. Through these various characters and their relationships, the novel explores the very fabric of Victorian society in the 1800s, showing how various human passions–heroism, egotism, love, and lust–interrelate within this society.
Les Misérablesby Victor Hugo
In this story of the trials of the peasant Jean Valjean–a man unjustly imprisoned, baffled by destiny, and hounded by his nemesis, the magnificently realized, ambiguously malevolent police detective Javert–Hugo achieves the sort of rare imaginative resonance that allows a work of art to transcend its genre. Les Misérables is at once a tense thriller that contains one of the most compelling chase scenes in all literature, an epic portrayal of the nineteenth-century French citizenry, and a vital drama–highly particularized and poetic in its rendition but universal in its implications–of the redemption of one human being.
In Cold Blood : a True Account of a Multiple Murder and its Consequences by Truman Capote
In one of the first non-fiction novels ever written, Truman Capote reconstructs the murder and the investigation that led to the capture, trial, and execution of the killers, generating both mesmerizing suspense and astonishing empathy. In Cold Blood is a work that transcends its moment, yielding poignant insights into the nature of American violence.
The Outsiders by S. E. Hinton
No one ever said life was easy. But Ponyboy is pretty sure that he's got things figured out. He knows that he can count on his brothers, Darry and Sodapop. And he knows that he can count on his friends–true friends who would do anything for him, like Johnny and Two-Bit. But not on much else besides trouble with the Socs, a vicious gang of rich kids whose idea of a good time is beating up on "greasers" like Ponyboy. At least he knows what to expect–until the night someone takes things too far. The Outsiders is a dramatic and enduring work of fiction that laid the groundwork for the YA genre. S. E. Hinton's classic story of a boy who finds himself on the outskirts of regular society remains as powerful today as it was the day it was first published.
Beloved by Toni Morrison
Toni Morrison–author of Song of Solomon and Tar Baby –is a writer of remarkable powers: her novels, brilliantly acclaimed for their passion, their dazzling language and their lyric and emotional force, combine the unassailable truths of experience and emotion with the vision of legend and imagination. Woven into this circular, mesmerizing narrative are the horrible truths of Sethe's past: the incredible cruelties she endured as a slave, and the hardships she suffered in her journey north to freedom. Just as Sethe finds the past too painful to remember, and the future just "a matter of keeping the past at bay," her story is almost too painful to read. Yet Morrison manages to imbue the wreckage of her characters' lives with compassion, humanity, and humor. Part ghost story, part history lesson, part folk tale, Beloved finds beauty in the unbearable, and lets us all see the enduring promise of hope that lies in anyone's future.
Wuthering Heights by Emily Brontë
Set amid the wild and stormy Yorkshire moors, Wuthering Heights , an unpolished and devastating epic of childhood playmates who grow into soul mates, is widely regarded as the most original tale of thwarted desire and heartbreak in the English language. Emily Brontë's only novel, Wuthering Heights remains one of literature's most disturbing explorations into the dark side of romantic passion. Heathcliff and Cathy believe they're destined to love each other forever, but when cruelty and snobbery separate them, their untamed emotions literally consume them.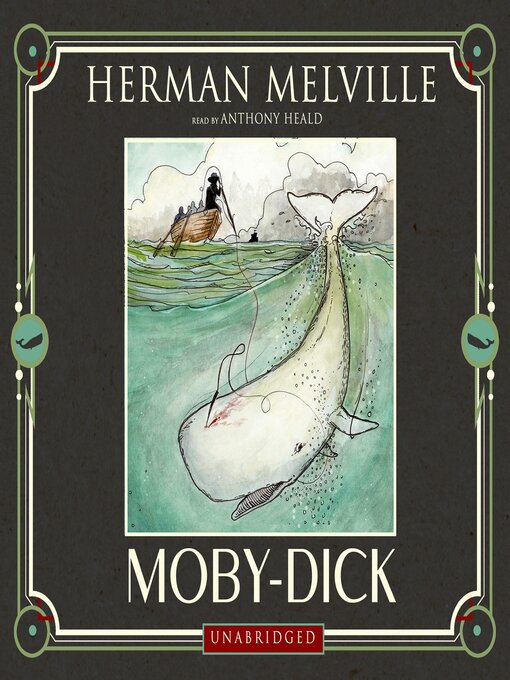 Moby Dick, or, The whale by Herman Melville
Labeled variously a realistic story of whaling, a romance of unusual adventure and eccentric characters, a symbolic allegory, and a drama of heroic conflict, Moby Dick is first and foremost a great story. It has both the humor and poignancy of a simple sea ballad, as well as the depth and universality of a grand odyssey.
Ulysses by James Joyce
The most famous day in literature is June 16, 1904, when a certain Mr. Leopold Bloom of Dublin eats a kidney for breakfast, attends a funeral, admires a girl on the beach, contemplates his wife's imminent adultery, and, late at night, befriends a drunken young poet in the city's red-light district. An earthy story, a virtuoso technical display, and a literary revolution all rolled into one, James Joyce's Ulysses is a touchstone of our modernity and one of the towering achievements of the human mind.
My Ántonia by Willa Cather
Ántonia Shimerda is the daughter of Bohemian immigrant parents struggling with the oceanic loneliness of life on the Nebraska prairie. Through the eyes of Jim Burden, her tutor and disappointed admirer, we follow Ántonia from farm to town as she survives hardships both natural and human, from poverty to a failed romance–and not only survives, but triumphs.
In this symphonically powerful and magnificently observed novel, Cather created one of the most winning heroines in American fiction, a woman whose calm, undemonstrative strength and robust high spirits make her emblematic of the virtues Cather most admired in her country.
The Godfather by Mario Puzo
With its brilliant and brutal portrayal of the Corleone family, The Godfather burned its way into our national consciousness. This unforgettable saga of crime and corruption, passion and loyalty continues to stand the test of time, as the definitive novel of the Mafia underworld. A tale of family and society, law and order, obedience and rebellion, it reveals the dark passions of human nature played out against a backdrop of the American dream.
Little Women by Louisa May Alcott
Come laugh and cry with the March family in this beloved classic.
Meg – the sweet-tempered one. Jo – the smart one. Beth – the shy one. Amy – the sassy one.
Together they're the March sisters. Their father is away at war and times are difficult, but the bond between the sisters is strong. Through sisterly squabbles, happy times and sad, their four lives follow different paths, and that discover the growing up is sometimes very hard to do. . .
The Great Gatsby by F. Scott Fitzgerald
Considered the quintessential novel of the Jazz Age, The Great Gatsby tells the story of the mysteriously wealthy Jay Gatsby and his love for the beautiful Daisy Buchanan, of lavish parties on Long Island at a time when The New York Times noted "gin was the national drink and sex the national obsession," it is an exquisitely crafted tale of America in the 1920s.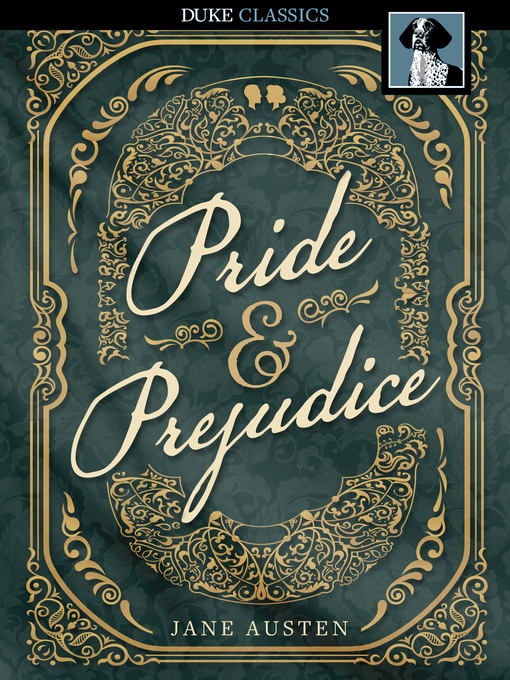 Pride and Prejudice by Jane Austen
The life of the English country gentry at the turn of the nineteenth century is made as real to us as our own, not only by the author's wit and feeling but by her subtle observation of the way people behave in society and how we are true or treacherous to each other and to ourselves. "It is a truth universally acknowledged, that a single man in possession of a good fortune must be in want of a wife." So begins Pride and Prejudice, Jane Austen's witty comedy of manners–one of the most popular novels of all time–that features splendidly civilized sparring between the proud Mr. Darcy and the prejudiced Elizabeth Bennet as they play out their spirited courtship in a series of eighteenth-century drawing-room intrigues.
Crime and Punishment by Fyodor Dostoevsky
Raskolnikov, an impoverished student living in the St. Petersburg of the tsars, is determined to overreach his humanity and assert his untrammeled individual will. When he commits an act of murder and theft, he sets into motion a story that, for its excruciating suspense, its atmospheric vividness, and its depth of characterization and vision is almost unequaled in the literatures of the world. Dostoevsky's drama of sin, guilt, and redemption transforms the sordid story of an old woman's murder into the nineteenth century's profoundest and most compelling philosophical novel.
To Kill a Mockingbird by Harper Lee
Voted America's Best-Loved Novel in PBS's The Great American Read.
One of the most cherished stories of all time, To Kill a Mockingbird has been translated into more than forty languages, sold more than forty million copies worldwide, served as the basis for an enormously popular motion picture, and was voted one of the best novels of the twentieth century by librarians across the country. A gripping, heart-wrenching, and wholly remarkable tale of coming-of-age in a South poisoned by virulent prejudice, it views a world of great beauty and savage inequities through the eyes of a young girl, as her father–a crusading local lawyer–risks everything to defend a black man unjustly accused of a terrible crime.
---
We know there are dozens – if not hundreds – of titles that could be added to this list! How many of these titles have you read? What would books would you include as must-read classics?